KB Logitech Cordless Desktop MK710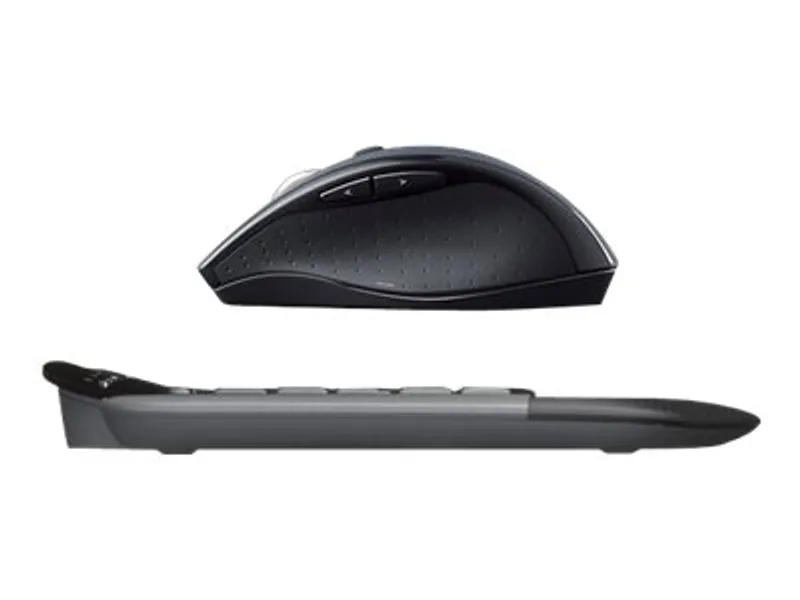 Comfort and productivity go hand-in-hand thanks to concave keys, a cushioned palm rest, and a hyper-fast scrolling mouse.
Dip into comfort
With concave keys and a cushioned palm rest, this low-profile keyboard almost feels like it's custom-made for you.
Power-packed
The three-year keyboard battery life is so hassle-free you just might forget it uses batteries at all.
Scroll with it
Hyper-fast scrolling-one spin and you may never go back to an ordinary scroll wheel.
Incurve keys
Concave keys with softly-rounded edges position your fingers properly and invite your fingertips to glide from key to key-keeping you comfortable for hours.
Low profile, longer key travel
Not easily found on many low-profile and notebook keyboards, longer key travel improves comfort and your overall typing experience.
Cushioned palm rest
Your hands can relax-the cushioned palm rest feels so much better than hard plastic.
Sculpted mouse
It positions your hand and fingers comfortably and naturally.
LCD dashboard
It gives you at-a-glance icon status of your battery, Caps Lock, Scroll Lock, and Num Lock, so you won't skip a beat while typing.
Advanced 2.4 GHz wireless
You can confidently work and play where you please. Encrypted, secure cordless technology ensures you a reliable connection with virtually no lags or dropouts. Learn more about Logitech wireless technologies.