NET HPE Aruba Instant On 1830 24G PoE+ Managed (10/100/1000)
Aruba Instant On 1830 Switch Series provides an easy to use and affordable wired solution for networks supporting IT, mobile, and cloud applications. This affordable and easy-to-deploy smart-managed switch series is ideal for small businesses looking for cost-effective wired infrastructure to keep up with evolving network demands. These entry-level, smart-managed switches offer Layer 2 switching capabilities, Gigabit connectivity, along with flexible management modes - all at an affordable price point. With a flexible management dashboard, Power over Ethernet (PoE) options, and energy-efficient features, these switches deliver a solid business network for SMBs with limited budgets.
Simplify network deployment and management
The Aruba Instant On 1830 Switch Series features easy-to-use, out-of-the-box, plug-and-play deployment. The switches can be deployed using two management modes - Instant On cloud-management (access via mobile app and/or web portal) and the local web GUI. Class 4 PoE options allow power to devices like IP phones, surveillance cameras, and access points without the cost of additional cabling.
Keep your business protected with integrated security features
The Aruba Instant On 1830 Switch Series is enhanced with security features such as IEEE 802.1x, Global Storm Control, TPM (Trusted Platform module) based security, and VLANs to guard your network from unwanted or unauthorized access. Leverage 802.1X with a RADIUS server to verify only known and authorized users can access your network. Supports Automatic denial-of-service (DOS) monitors and protects the network against malicious attacks.
Better energy efficient features for reducing environmental footprint
The Aruba Instant On 1830 Switch Series has Energy Efficient Ethernet (EEE), and is compliant with 802.3az standard requirements to save energy during periods of low data activity. Energy-efficient cooling includes variable speed fans operating only at the speed necessary to maintain operating temperature to reduce excess noise and power consumption. PoE Scheduling allows users to configure a specific day/time of the week (e.g. business hours) for Instant On switches to supply power to connected devices (e.g. surveillance cameras, access points, etc.).
More products like this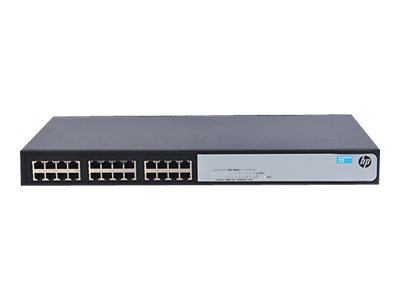 NET HPE OfficeConnect 1420 24G - switch - 24 poorten - onbeheerd - rack-uitvoering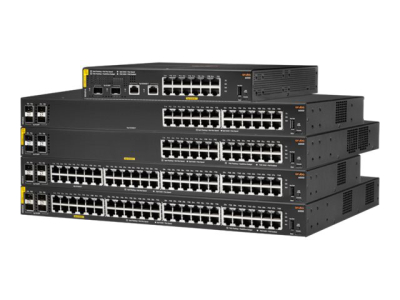 NET HPE Aruba 6000 24G Class4 PoE 4SFP 370W Switch - switch - 24 poorten - Beheerd - rack-uitvoering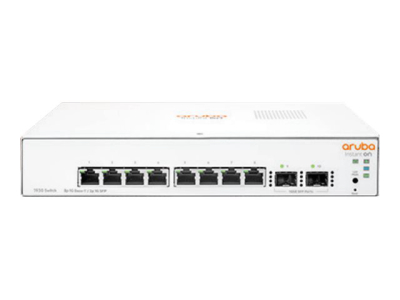 NET HPE Aruba Instant On 1930 8G 2SFP Switch - switch - 10 poorten - Beheerd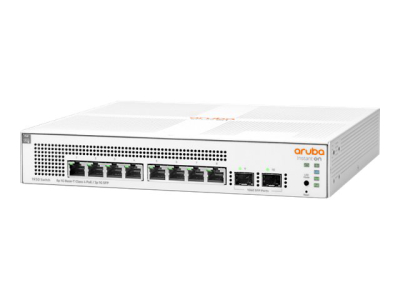 NET HPE Aruba Instant On 1930 8G Class4 PoE 2SFP 124W Switch - switch - 8 poorten - Beheerd - rack-uitvoering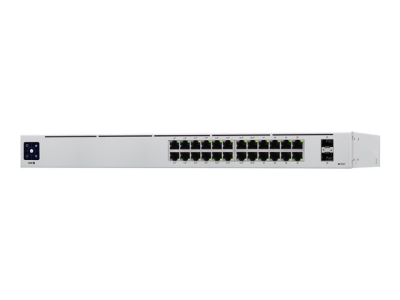 NET Ubiquiti UniFi Switch USW-24-POE - switch - 24 poorten - Beheerd - rack-uitvoering