MON IIyama Prolite T2252MSC-B1 21.5-inch Multi-Touch monitor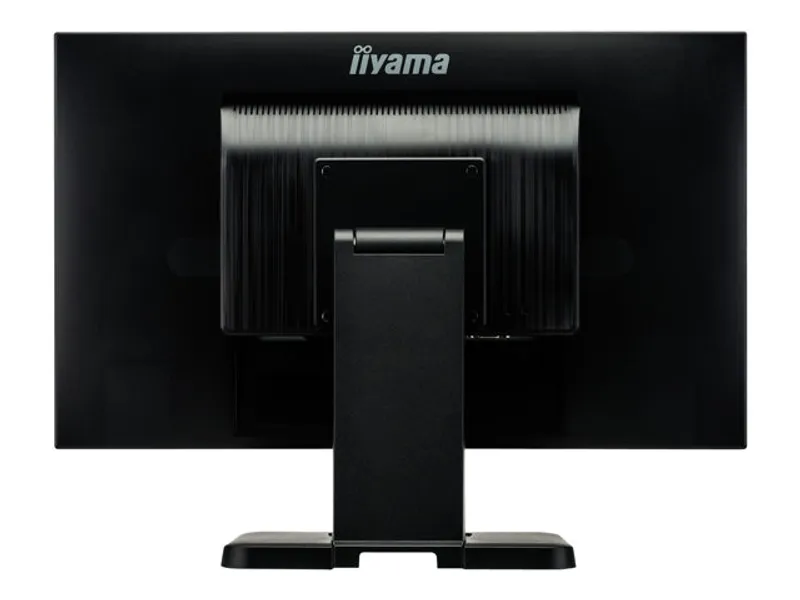 With its Full HD (1920x1080) resolution and accurate Projective Capacitive 10 point touch technology, the ProLite T2252MSC-B1 delivers seamless and accurate touch response. Featuring IPS LCD screen technology, it offers exceptional color performance and wide viewing angels, making it a perfect choice for a vast array of interactive applications. The flexible stand can be positioned at several angels creating a comfortable and ergonomic user experience. In addition, the edge-to-edge glass and ultra slim design creates an eye-catching finish. The ProLite T2252MSC-B1 is the ideal solution for interactive signage, instore retail, POS and interactive presentations.
Touch technology - capacitive
This technology uses a sensor-grid of micro-fine wires integrated into the glass that covers the screen. Touch is detected because electrical characteristics of the sensor grid change when human finger is placed on the glass. Thanks to the glass overlay this technology is highly durable, and the touch function remains unaffected even if the glass is scratched. It offers perfect picture performance and will work with human finger (also latex gloved) and magnetic ball.
IPS technology
IPS technology offers higher contrast, darker blacks and much better viewing angles than standard TN technology. The screen will look good no matter what angle you look at it.
Scratch resistance
Scratch resistance is essential for touch solutions used in public places and schools. This is achieved thanks to a glass overlay covering the screen. It guarantees high durability of the touch function and even more importantly the touch function remains unaffected even if the glass is scratched.
Blue light reducer
Looking at a monitor screen for several hours per day, especially form a closer distance, causes eye fatigue. This effect is much stronger with computer screens than with TV equipment. One of the factors responsible for this phenomenon is the blue light emitted by the screen. Therefore reducing the amount of blue light ultimately allows eyes to feel less tired while working long hours with a computer screen. It was achieved by adjusting the monitor's brightness and color temperature through a feature called "Blue light reduction" easily accessible through the monitor's OSD menu.
VESA
VESA mount compliance means you can easily mount the LFD to any mounting that complies with the VESA standard.