NET Ubiquiti Unifi Switch POE+ 48x 10/100/1000 500W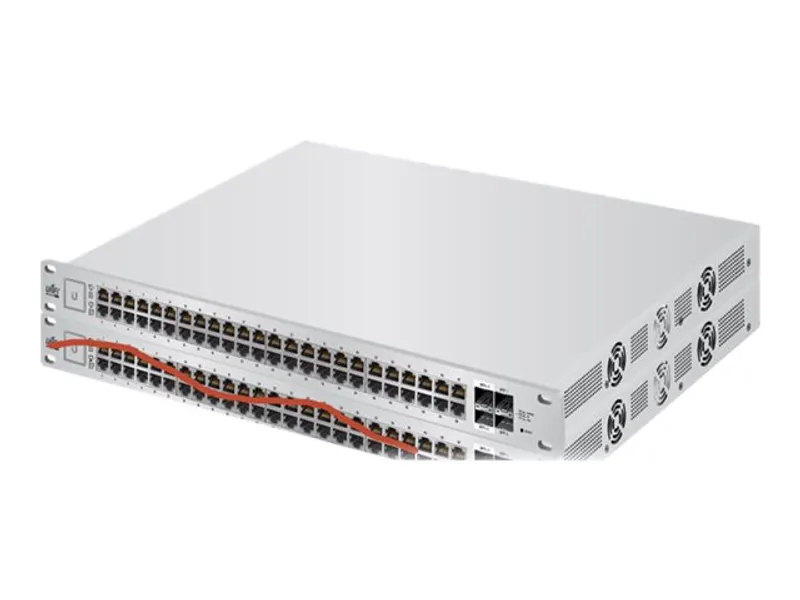 Available with 48 RJ45 Gigabit ports, the UniFi Switch delivers robust performance, PoE+ support, and intelligent switching for growing networks.
Advanced port management
Each switch port offers custom settings: port name, PoE, network/VLAN configuration, and operation mode (switching, mirroring, or aggregate).
Optical fiber connectivity
Two SFP ports support uplinks of up to 1 Gbps. For high-capacity uplinks, each 48-port model includes two SFP+ ports for uplinks of up to 10 Gbps.
Convenient PoE+ support
The UniFi Switch features auto-sensing IEEE 802.3 af/at and 24 V passive PoE to power multiple devices on the network.
Seamless integration
The UniFi Switch integrates seamlessly into the UniFi Software-Defined Networking (SDN) platform to create a highly scalable, end-to-end system of network devices across multiple locations - all controlled from a single interface.